The morning started with a presentation from Prof Hans Meyer based at Ohio University. Prof Meyer has years of experience in local journalism. He worked, for instance, on the Desert Dispatch in Barstow California. 
His presentation was focused on video and broadcast journalism and the use of streaming platforms. However, his particular favourite is Twitch, an American video live streaming service that focuses on video game live streaming. Not your traditional news platform! However, Prof Meyer insists that these are the platforms we should be experimenting with to produce news.
Prof Meyer stated that our experiments with new technology should follow a few simple lessons:
KISS – Keep it simple stupid!

Iterate – Start with something simple and then build. 

Learn from / make mistakes. 

Trust your staff and others in the experimentation process.
The AIP publishers asked a host of questions including questions about the future of TV, the use of AI in newsrooms and how to make money online.
When he was asked about the future of TV he stated that it was streaming and on-demand. He believed that AI could help with routine journalism but living breathing journalists needed to create content that fostered connection and context. He believed that the creation of specific niche audiences created more possibilities for revenue generation. 
Prof Meyer pointed to the Texas Tribune as a best practice case study for sustainable funding. It's a not-for-profit organisation that started with big donors but now has a number of small, committed donors. It successfully runs a number of free and paid-for events to generate funds and build community. 
A fascinating ethics discussion ensued about getting corporates to pay for content and if that was an ethical way forward.
Watch Chris Mcinga's Facebook live stream here. 
Delegates were also treated to a demonstration of the Scripps College of Communication Livestream Studio.
After a short break, Prof Elizabeth Hendrickson, also from Ohio University, gave a presentation on podcasts looking at what podcasts are and tips to create them.
Prof Hendrickson looked at the differences between podcasts and radio and the history of podcasts. She recommended a number of inspiring podcasts that AIP publishers should listen to:
The Daily – a New York Times daily podcast focusing on a specific news event with a few short updates on what is happening in the news more broadly.

Reveal – a group of investigative journalists look at big investigative stories such as the Pandora Papers.

Floodlines – a podcast series looking at Hurricane Katrina and the devastation of New Orleans. The podcast gave a voice to marginalised black people who bore the brunt of the disaster.
Prof Hendrickson gave the following tips to new podcasters:
The first 180 seconds are really important. You need to grab the audience's attention.

Choose stories that enrich and educate people – this is generally not about breaking news

Consider moving outside the studio to get audio that gives "texture"

Artwork is important in terms of the packaging of the podcast.
View Chris Mcinga's live Facebook stream of Dr Meyer's presentation here.
After the morning's session, Kate Skinner interviewed Slindile Khanyile about Umbele's isiZulu podcast exploring legal matters. Listen below.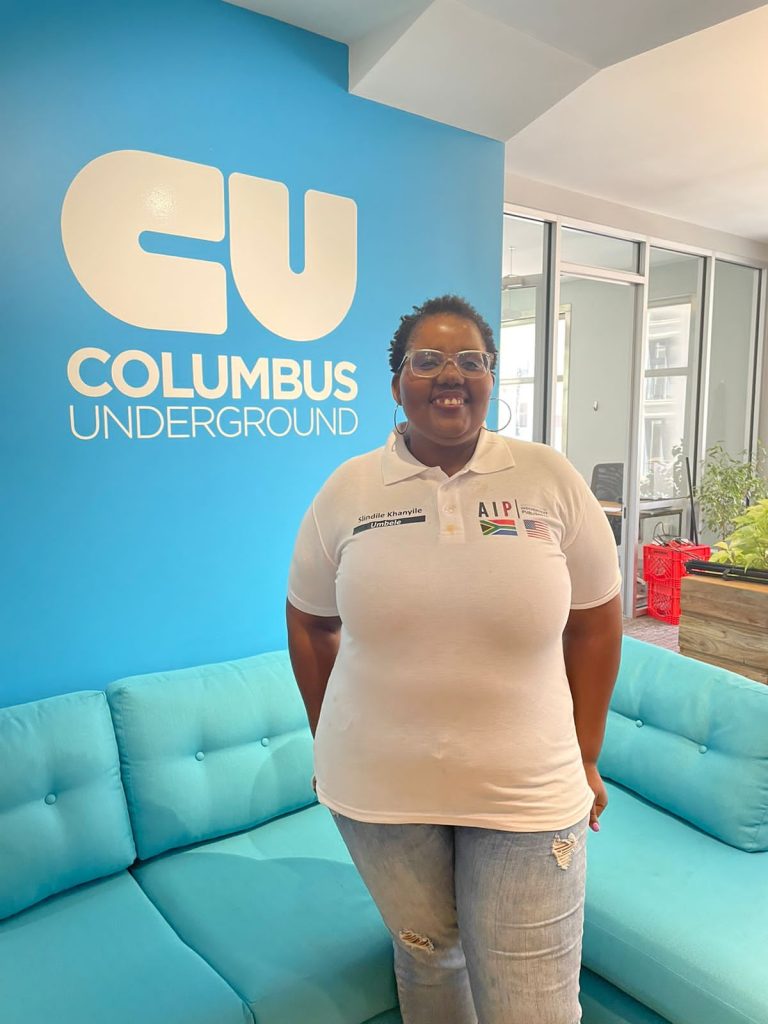 Slindile suggests that publishers use the South African iono.fm podcast platform. It is cheap (R270 per month) and effective. You can get excellent analytics on exactly who your audience is, where they come from, how long they listen and what your most loved podcasts are.
She records on Zoom and uses the audio files. Sometimes she supplements this with video files.
Slindile is happy for people to contact her for advice on [email protected].
Listen to a sample of Slindile's podcast here: 
UMpumelelo Zikalala ubheka okungenzeka ngecala likaThabo Bester emva kokufa komunye wabaphenyi 
frayintermedia's Des Latham was asked to add a few notes about podcasting. 
What inspired you to do your podcast?
It was 2017 and I was looking around for a series on the Anglo-Boer war which was so significant in world events and yet ignored because it happened in Africa. 
When it became clear that there was no series, I thought I should give it a go. That lasted three years and led to five other podcasts. The response was so thrilling to see, I decided to move on to other topics.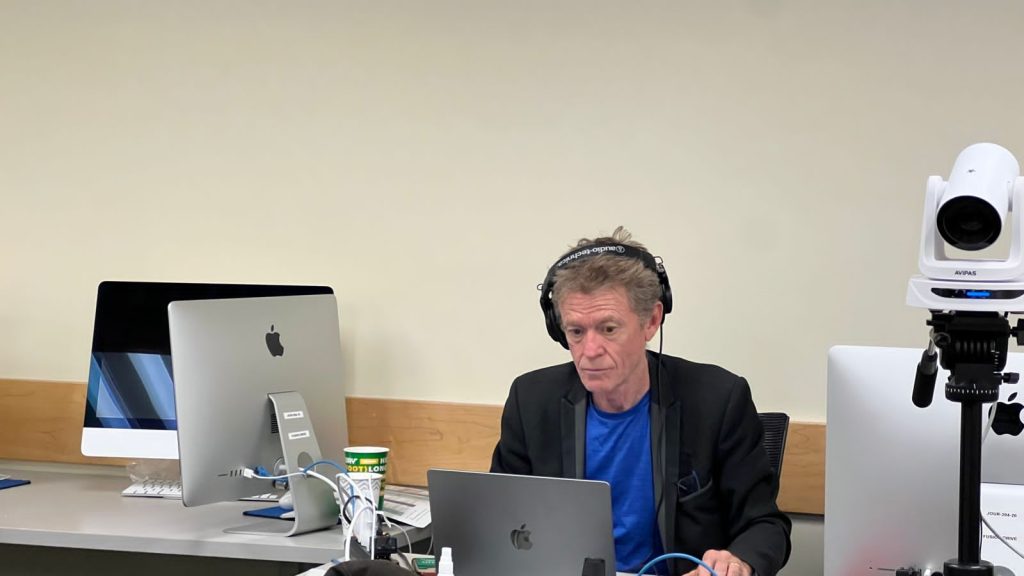 What are they about? 
I have six podcasts, three are "live and in production". 
Plane Crash Diaries, which has a large international listenership, about 80% American and is hosted on Soundcloud and distributed on all platforms (Spotify, Apple, Anchor, Google podcasts). It's about aviation safety and discusses how plane crashes lead to improved operational procedures. Hosted on Soundcloud. This is in production.  
https://podcasts.apple.com/za/podcast/plane-crash-diaries/id1469041980
https://on.soundcloud.com/VXGS8
History of South Africa which now has over 700 000 downloads and also distributed on all platforms. Hosted on iono.fm. This is in production. 
https://podcasts.apple.com/za/podcast/history-of-south-africa-podcast/id1553731049 
South African Border Wars which is approaching 500 000 downloads and is the story of the apartheid government's hold on Namibia and the war in southern Angola. Hosted on iono.fm. This is in production. 
https://podcasts.apple.com/za/podcast/south-african-border-wars/id1556992350
Battle of Stalingrad which was a seminal moment in world affairs and shapes Russian consciousness. Hosted on Soundcloud and the series ended in 2020.
https://podcasts.apple.com/za/podcast/the-battle-of-stalingrad/id1522190262
https://on.soundcloud.com/56fd7
The Falklands War which took place in 1992 and is a crucial small war with big implications. Hosted on Acast. Series ended in 2021. 
https://podcasts.apple.com/za/podcast/the-falklands-war/id1613493239
https://open.spotify.com/show/2WpqkiaUUQ0yjzOcKw4N1Y
Anglo-Boer War which started all of this madness off! More than 700 000 downloads. Hosted on Soundcloud. Series ended in 2020. 
https://podcasts.apple.com/za/podcast/the-anglo-boer-war/id1289060208
https://on.soundcloud.com/37V2H
How to monetise them?
I have a PayPal donate button on my podcasting website, abwarpodcast.com which has generated enough (mainly from international donors) to maintain my podcasts online. iono.fm has a free model for up to 50 podcasts, but I needed analytics so use the paid-for version on all platforms except Acast which is free. There is also a PayPal donate button on my blog here. 
Advertising has also been sold, some of my podcasts have pre-roll ads sold by iono.fm running on my South African podcasts. 
Event speaking and engagements have evolved out of the various series, and South African, African and other media use me as an expert on the subject matter which helps distribute the podcast further. It's free advertising.
I'm also developing a Patreon stream which will start after we return from the U.S. trip. 
Any tips for new podcasters? 
Get a proper microphone. These are not too expensive and make a huge difference.

Research what exists in podcast-land. Try and slot your material into a gap, which means there's someone out there wanting something. 

Host your podcast on iono.fm,

the first 50 episodes are free

. 

Try to find something that truly resonates with you and avoid doing the podcast merely because you think you can make money from a subject. The production will suffer from a lack of "soul" if you are just going through the motions – the more you're engaging an audience by being obsessed and knowledgeable, the better. 

Do a minimum of 6 months of podcasting, this is a long tail. This is not a short-term money spinner. 

Try to drop an episode a week at least. The frequency attracts listeners who begin to plan-listen. 

Script as much as possible, interviews are overkill in the podcast world. 

The ideal duration is less than half an hour, preferably 10-20 minutes.

Create a website linked to the podcast, or use websites/blogs to promote the material as it increases Search Engine Optimisation. 

Engage with the audience using email. They love it. 
The process of starting a podcast goes like this:
Research a topic

Build a list of episode types

Find a hosting platform (iono.fm).

Get a microphone and learn audio editing

Plan a basic schedule outline

Design 3000×3000 pixel logo (very important)

Record first podcast and load on hosting platform

Send RSS feed to distribution platforms (eg Spotify, Apple etc)

Use social media to market

Start engaging with the audience

Update blog if possible

Repeat next week!
For any other information or assistance about podcast production please feel free to contact Des on [email protected].