AIP delegates are using their journalism and reporting skills, and learning new techniques swiftly as they imbed with local Ohio publishers. 
Here are some updates from various members of the team as of June 1.
Simon Manda:
"At the Columbus Crew vs Colorado Rapids soccer match at the new Lower.com stadium. Sold out game – 20 000 seats."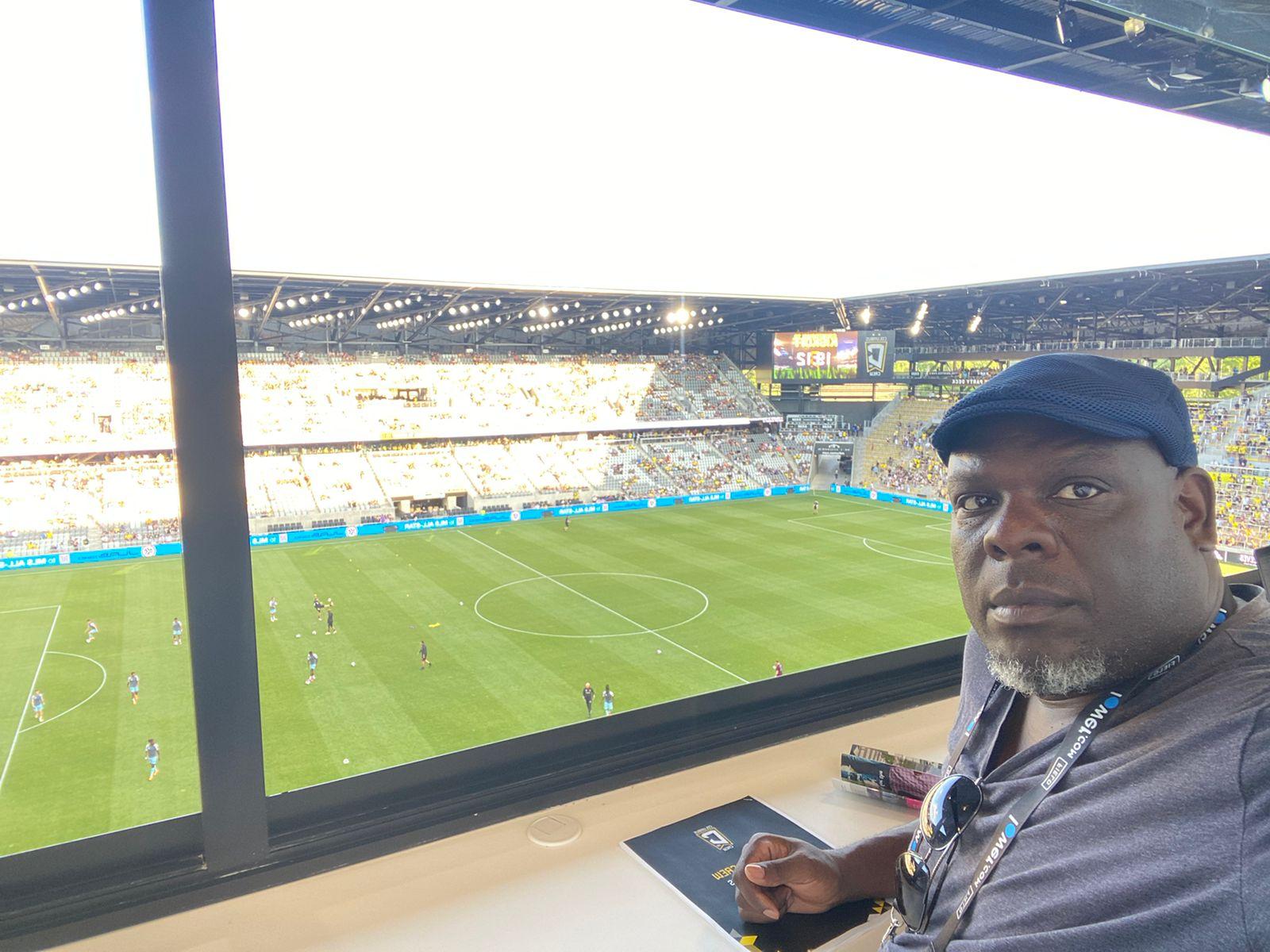 "Learning about the backend consolidation of daily stories plus preparation of the daily newsletter from the Editor-in-Chief. News sharing across the country is a good practice and takeaway from this non-profit organisation's operations."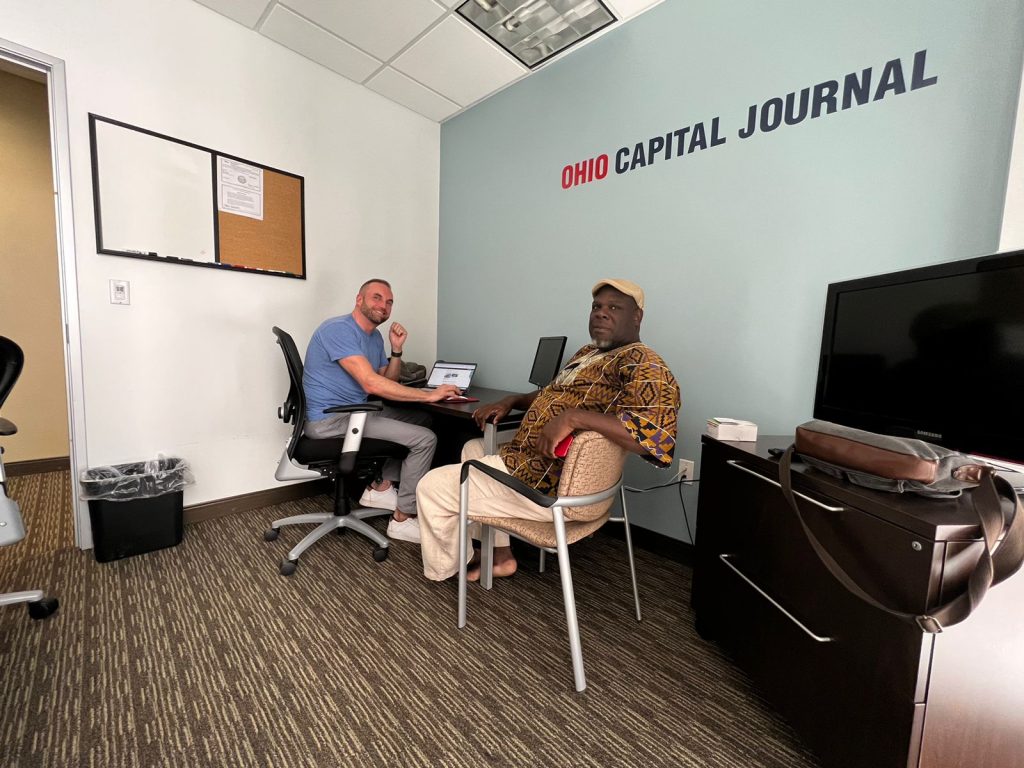 Shirley Govender: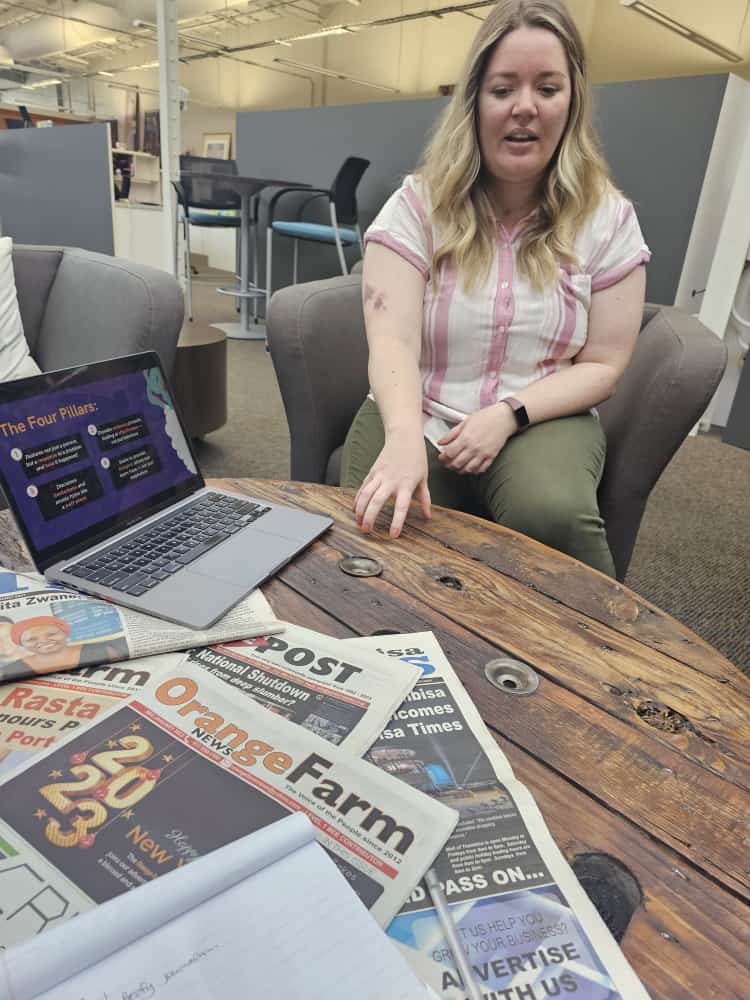 "Chris and I met with Audrey Longstreth, Director of Client Coaching and Strategy, just now. We were joined by sales exec Hailey and marketing's Zuri. We were briefed on the full cycle of the advertising process, their product offerings, rate sheets, and the software used throughout the process.
"Brittany Schock, Engagement and Solutions Editor gave us a detailed overview of SOJO (Solutions Journalism) this afternoon. It involves rigorous and compelling reporting about responses to social problems. She's an award-winning SOJO specialist who's headed several projects with considerable success. It's a possible revenue stream with tons of hard work. Offers great reader value."
Chris Mcinga: 
"Thanks, partner Shirley Govender for the report. Apart from the social meeting we had with the councillor, community pastors, funders of the media and the founding member (the one who gave us the car to rent for the week) colleagues from Richland Source and their significant others, we had a blast on Wednesday night. The stats reference our chat to the commercial wing of the entity and kind of a snapshot of the traffic they pull… NOTE this is America. I have made small prompts where you can look to see the significance.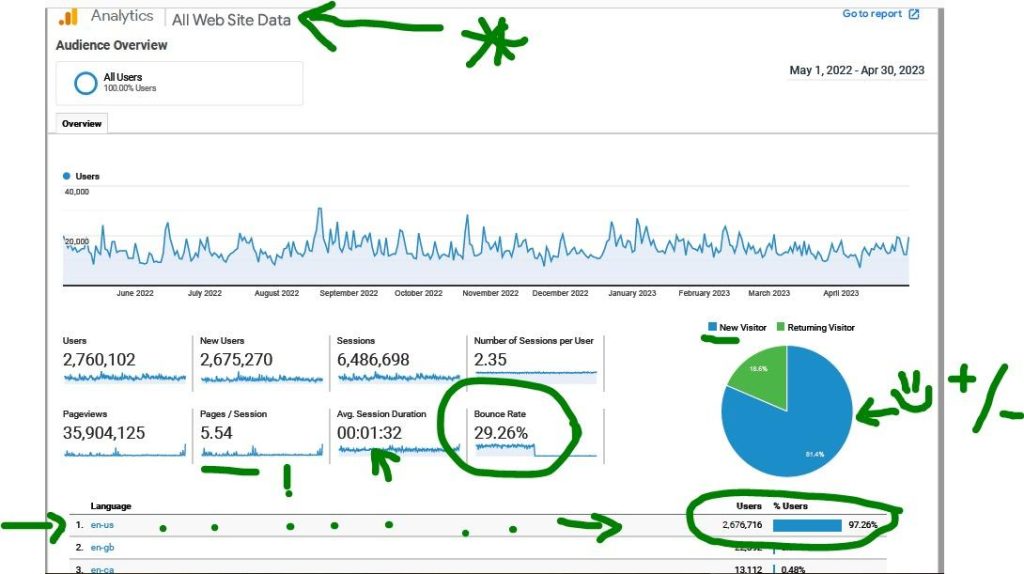 "Shirley and I were invited to a social event at the CEO's house where we were introduced to the founder and funder of the Richland Source news and its entities. The leadership team of the company also joined us. We rubbed shoulders with local councillors, local pastors, educators, wealth managers and Lion Publisher fundraisers. We started at 6 pm and ended at 10 pm, but it felt like one hour. Time went by so quickly that I hardly had time to enjoy the delicious food they prepared for us. This event was a lovely end to an informative Wednesday where we cornered Jay (the Editor) to talk about his AI initiative.
"Today (Thursday) we had a heavy leadership session and workshops defining our value propositions. Another valuable session was around how we frame a fundraising narrative and the steps to remember when engaging potential funders and in some cases convincing readers to support your media."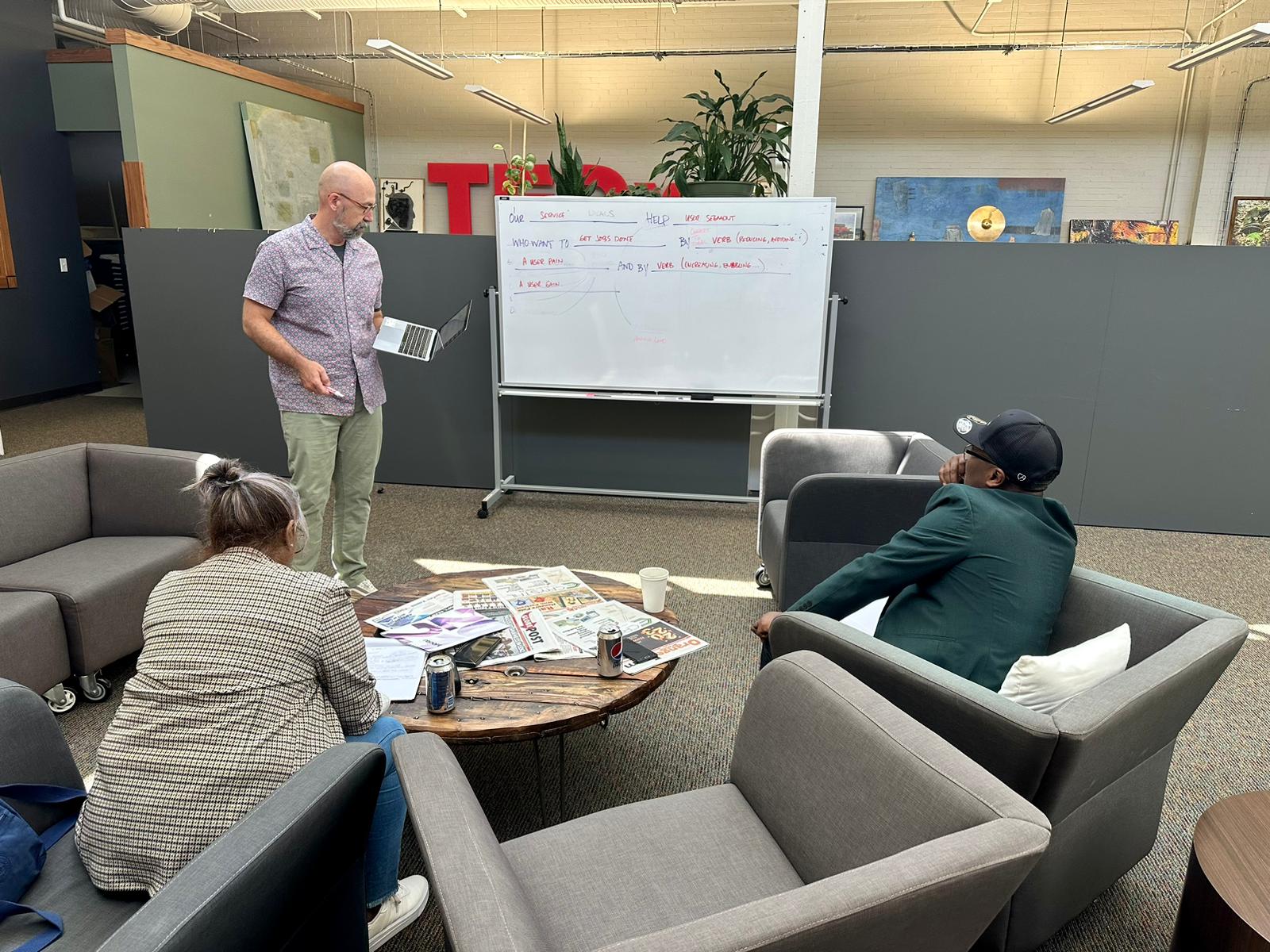 Anetta Mangxaba
Anetta Mangxaba filed from Celinas, where she has been attending events and monitoring how the Daily Standard is pulled together.
Mbali Dhlomo
"Good day 👋🏼👋🏼👋🏼 Peter and I were at the Commissioners' Office this morning. Sat through their weekly meeting from 09:30 to 11:30. Then we went to another brief meeting with our host Debra where she was handed these 2 historic booklets, which are a collection of front pages of the Columbus Dispatch dating back from 1870!"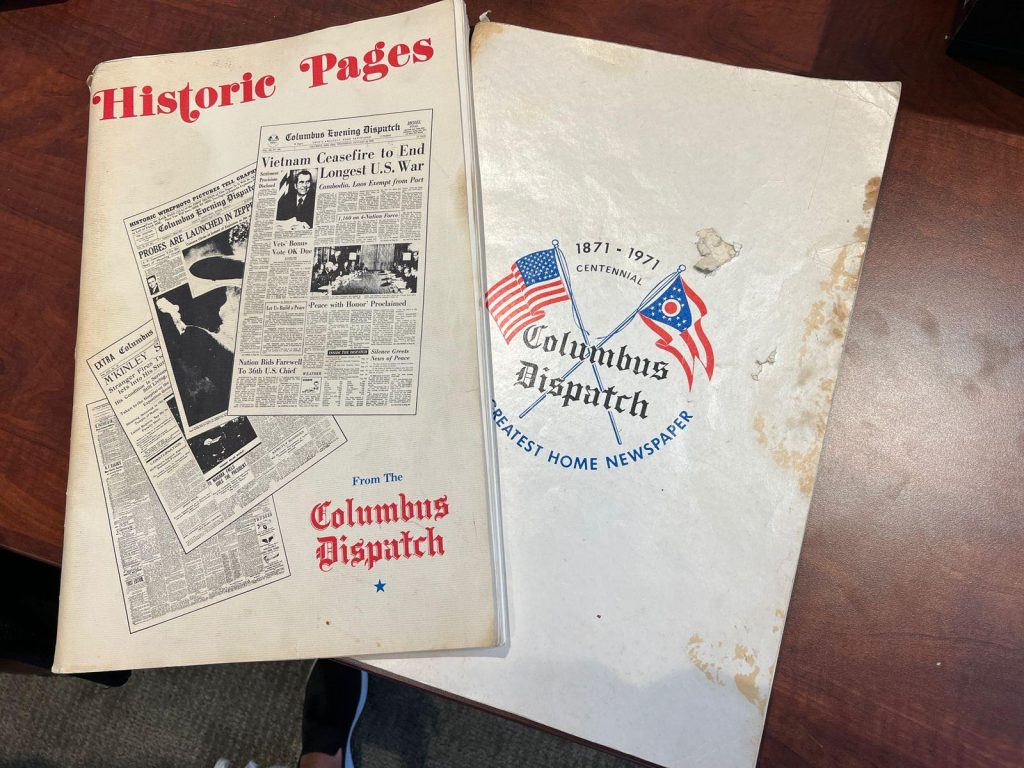 Dunisani Ntsanwisi and Andile Nomabhunga:
Dunisani Ntsanwisi and Andile Nomabhunga are based at Yellow Springs and filed these pictures and words: "Will be on the front page tomorrow, don't miss it!"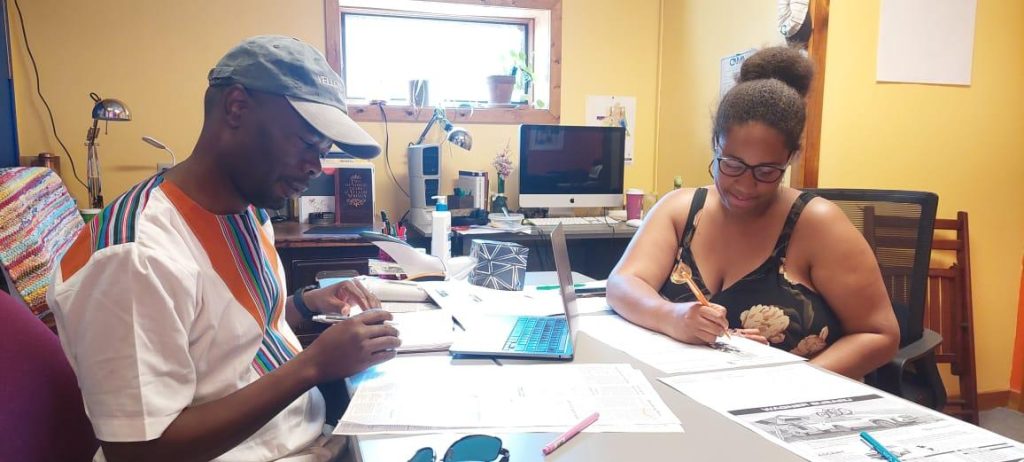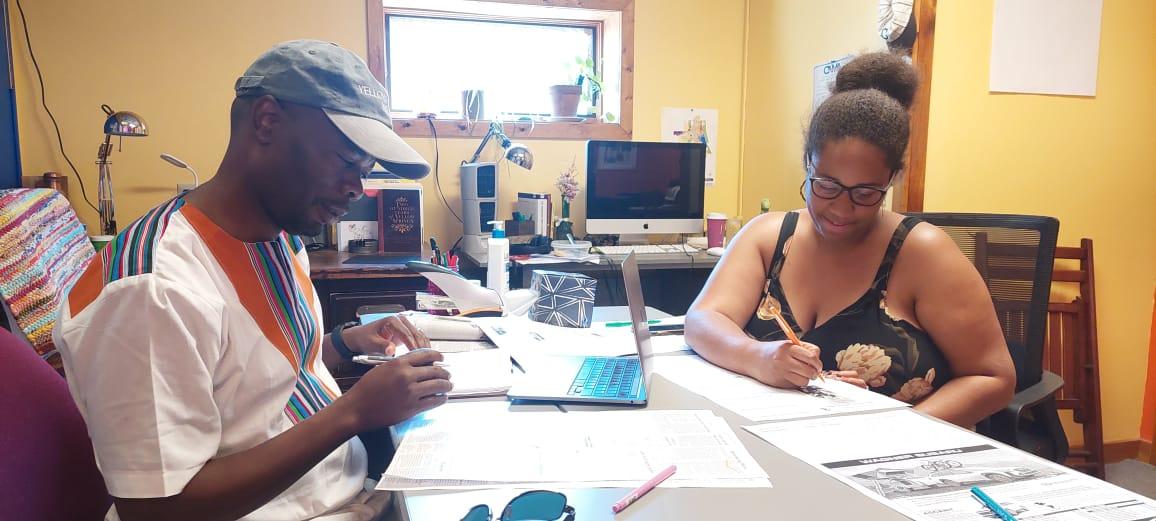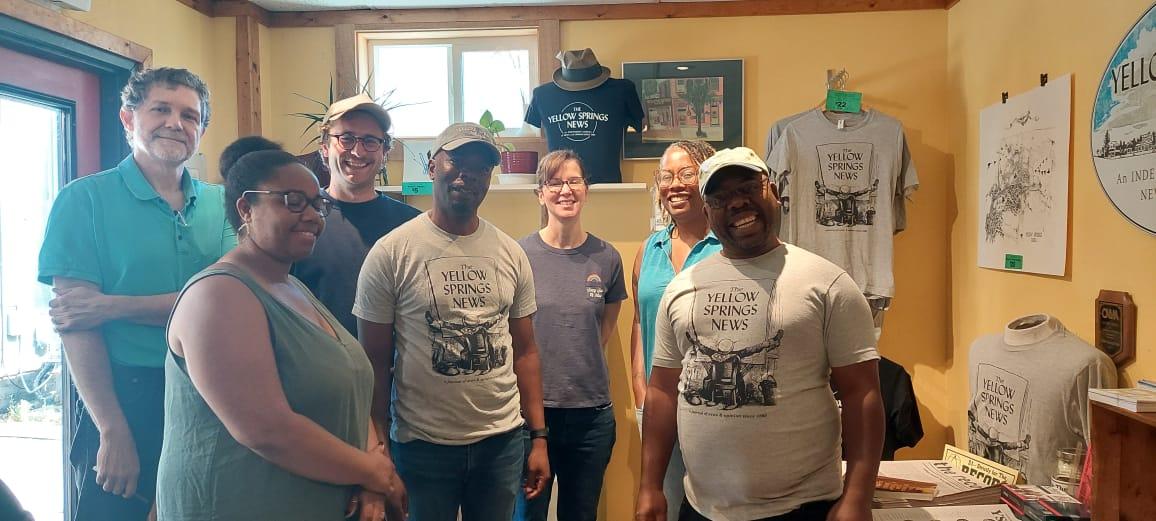 Slindile Khanyile:
Slindile Khanyile who is also in Columbus, sat down with a published author just to chat about book publishing in the US because her company back in South Africa is about to enter that space as a company.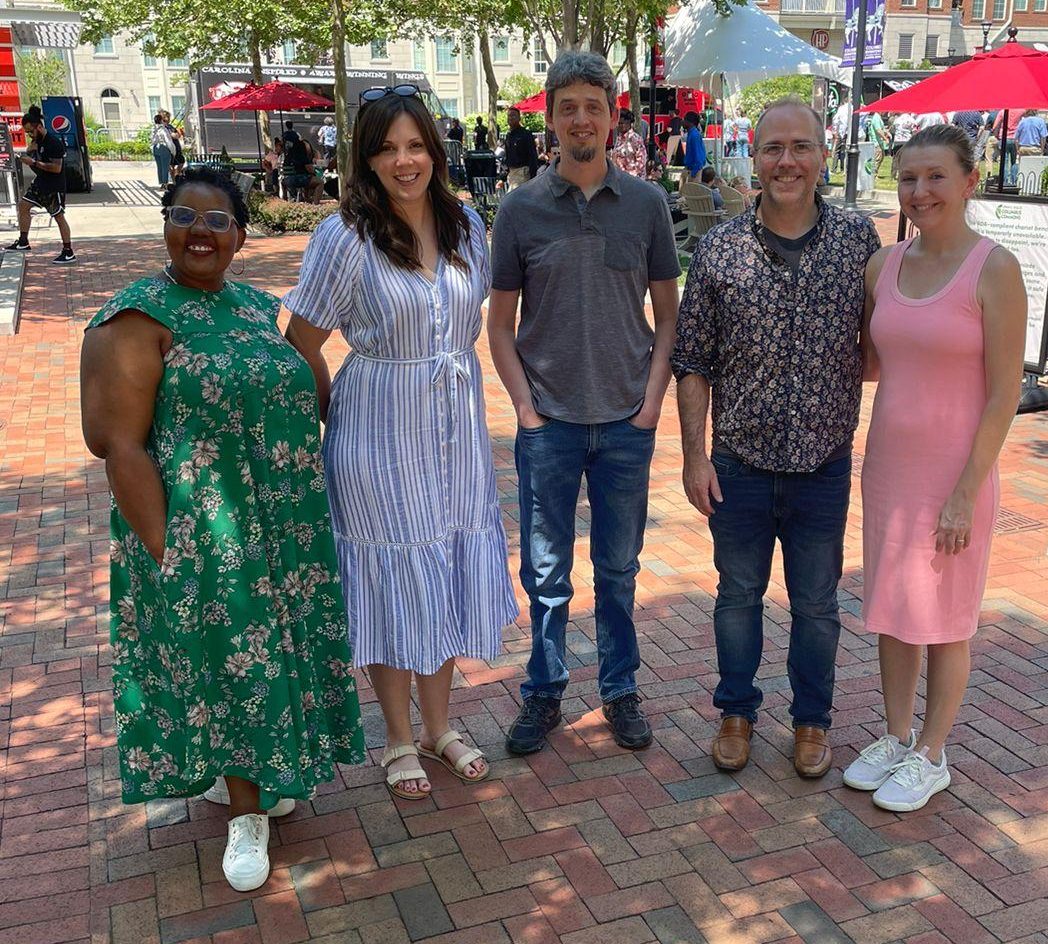 Slindile also met a South African selling from a food truck.
"Today we went out for lunch at Columbus Commons and we ate from Fetty's street food, it is a truck run by a Capetonian. He arrived in the US in 2015. So Damian (the food truck owner) made Biltong for me and I also bought potato samosas from him. It was really lovely to have some SA flavour. I interviewed him and I will write a story for Columbus Underground. I offered to arrange some interviews for him at home, it is a feel-good story. But, also sobering for those considering emigration.
All members of AIP will return to Athens on Friday, June 2 and Saturday, June 3 when they'll join Kate Skinner who is arriving to take over managing the team from Des Latham.